Die NY Daily News glaubt gerade wieder ganz viel zu wissen:
The "Transformers: Revenge of the Fallen" co-stars (whose movie killed the competition with a $201 million five-day opening) sat side by side during a dinner with 10 pals -- including director Oliver Stone -- at Nobu on Thursday.
"They definitely seemed into each other," says a witness, who told us that when Fox left at 10 p.m., LaBeouf followed hot on her heels. Another spy added that, while partying at a Rose's bash in West Hollywood earlier in the week, "Shia couldn't keep his eyes off of Megan: He literally watched her like a hawk all night."
Aber ich starre sie doch auch an... macht uns das zum Paar? Achnee, schade, mit mir geht sie
noch
nicht essen...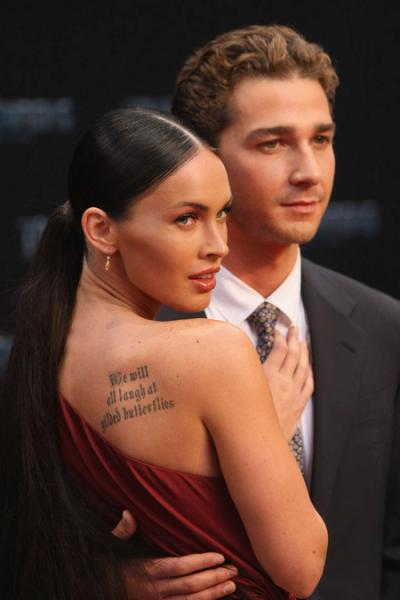 moonipuni - 30. Jun, 21:42